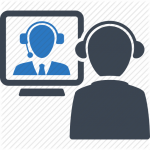 Conduct a conference between two or more participants at diff sites used in thesis defense, classes and conferences.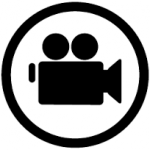 Professional video recording of classes, lectures, conferences, academic fora and other UPD events.

Audio and Video Streaming
Broadcast live events with online audio and video streaming service.
Use ILCD Helpdesk
Create ticket
In the Help Topic, choose Video services
Fill in the information and details of your request
We'd like to hear from your experience with our Multimedia Services.
Please feel free to answer our satisfaction survey form
ILC Diliman Zoom Conferencing Policy
ILC Diliman has the following:

Zoom webinar license for 1000 participants only
Zoom meeting for 500 participants only

Since ILC Diliman is working with limited capacity, requests that are in accordance with ILC Diliman's mandate* and those that are spearheaded by ILC Diliman and OVCAA offices will be prioritized
Video Conference Skype
Video Streaming
Video Recording
Others
Video Streaming/Recording
Video Conference Polycom
Video Conference Others
Webinar Hosting
Webinar Hosting/Streaming