EdTech Champions
Education molds the future. Like clay that hardens in the sun, education as an institution is never truly set in shape. The 21st century's learning landscape has been continuously changing with the advent of technology. Learning Management Systems, defined in Abu Shawar's research (2009) as "internet-based software allowing instructors to manage materials distribution, assignments, communications and other aspects of instructions for their courses." The hybridization of learning is well-received in learning and affective assessments, even inspiring advance studying behaviors from students among other supplementary effects (Kabassi & Vozaitis, 2016).
Who champions this evolution? ILC Diliman has identified some of the key users who show how the dynamics of learning and technology shaped their instructional approaches.
Technology: an (extra) Curricular Endeavor?
The quality of learning is based on curricular improvements as much as pedagogical approaches or student appraisals. According to a study by Jadhav and Patankar (2013), the teacher is shaped by the curriculum as much as the teacher shapes it. Involvement is important, and technology is part of it.
Asst. Prof. Rowena Solamo is currently teaching in the College of Engineering in the University of the Philippines Diliman. She shared her thoughts on curriculum adaptations and technology's role. Her method is called "Project-based Learning (PBL)"; one of the many approaches on how their curriculum is interpreted by the faculty.
In PBL, students are tasked with accomplishing artifacts at the end of the semester. These artifacts are like projects, and through the course of the class, ownership of these tasks are evaluated. The consultations for PBL are usually done online unless students need to show progress face-to-face. The synchronization of computers and applications used by students and teachers is important. She often uses Google Classroom and messaging applications to connect with the students.
Asst. Prof Solamo believes that the curriculum is best treated with updated approaches. She champions the value of task ownership through PBL as recommended by the Association for Computing Machinery or ACM. "The ACM is invested in curriculum management and [In the field], that's the best way to relearn software engineering," she said.
Technical Know-how: Adaptation comes with Age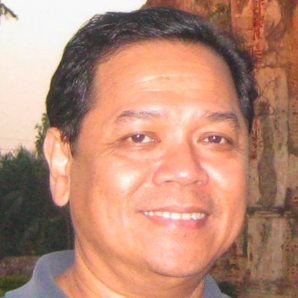 Learners in today's age are a peculiar bunch when it comes to how they experienced technology when growing up. The younger generation, coined as Digital Natives, experienced the world in the apex of technology development, while the slightly older generation are the Digital Migrants who experienced the development from bud to blossom. One thing connects them together--the Internet (Bilgiç, Seferoglu, & Doğan, 2016).
ILC Diliman found another eLearning Champion: Assoc. Prof Ranier Almazan from the College of Social Work & Community Development. He considers himself one of the older members of the college, but recalls that he was one of the more "techie" members. "Modesty aside, I was the one who introduced PowerPoint in our College in 2004," he shared. "Mahilig akong mag-aral ng mga bago."
He would describe that his department is brilliant in instruction. He feels that the department, however, could cope with the younger generation when it comes to learning by adapting to the technologies present. His subjects are often compounded with field works; that's why he finds that the UVLe is an excellent tool in promoting knowledge through eLearning. What lacks in the field is supplemented by the blended learning approach as it facilitates better education. As a bonus, it even makes life easier for the instructor. "In a way napapagaan ko yung trabaho ko kasi hindi ako laging lecture ng lecture," he mentioned. "Minsan mauubusan ka na ng salita tsaka ideas sa kaka-lecture."
Improving Intricate Instructions: Using blended learning for Academic Assistance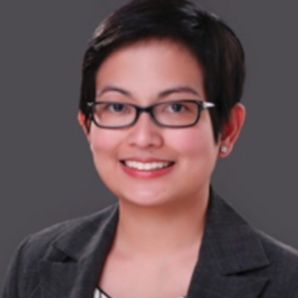 Prof. Cielo Magno from the School of Economics is a picture of the typical University Faculty. She is a consultant of many economic forums and as such, is seldom out of the classroom. "Minsan, ang hirap mag-habol ng lessons," she shared. Lectures are often time-consuming. "That's why I use UVLe and other blended learning methods.
She mentions that she feels that her pedagogy didn't change much when using technology. She was able to migrate most of her lessons and video resources online, and students are always equipped with the necessary readings. "I just see to it that the things discussed in class are the ones that are available online, or maybe even further readings [are available for students]." She feels that more faculty should use blended learning methods, but not change their style; only supplement it. "If we take a look at the weaknesses of faculty members, sometimes, it's not knowledge; it's strategy. That's where the tech-savvy students and technology can meet through what we have in the University."
Bridging the Technology Gap: UP's Role in Promoting eLearning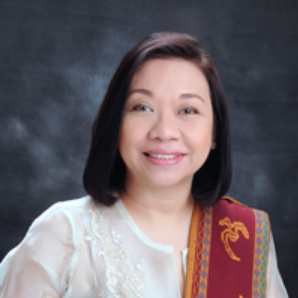 Technology comes at a literal price. There are often western accounts and references on the rising costs of learning in pop culture. Textbooks and other fees are already sending the average learner into debt. As a matter of fact, in a paper by Andersson and Grönlund (2009), developing countries often experience technological barriers to learning, such as "infrastructure, costs, usability, and appropriateness of technology."
It is fortunate in the University of the Philippines Diliman that there is sufficient support in eLearning pedagogical strategies. According to Dr. Therese Bustos, dean of the College of Education in UP Diliman, ILC Diliman's services and support were consistent ever since. She believes that we have the tools and the technology to improve student reception of learning. As a constant champion of the university's tools in meetings and classes, she feels that students and teachers prefer to be in their comfort zones. She shared that the challenge was the level of access of our tools and the level of faculty "techie-ness".
Digital natives naturally migrate to faster, more accessible tools. "Sa tingin ko, nagre-reach out kayo (the ILC); we have tools like the UVLe… but some teachers still use FB groups," she added.
When asked how she can think ILC Diliman can ask for support from the University's processes, she feels we can expand our technology to mobile applications. "Mas madaling ginagamit ng estudyante ang FB kasi nga daw even using the smartphone, they can have their activities. Baka dapat pag-aralan ang UVLe and the smartphone!" she added.
Drifting forward with the Cloud
We have digitized lectures to videos. Even communications have been funnelled to social media and the internet. Today's learning experience is now operating on code and gadget. The outlook for education has never been better for institutions that can adapt and champion their own learning management systems as part of the learning method. ILC Diliman aims for having more and more eLearning champions to take on the evolving challenge of education within and outside the university.