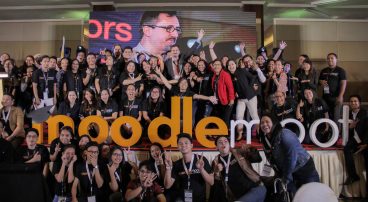 ILC Diliman attended the first MoodleMoot Philippines 2018
The Interactive Learning Center (ILC) Diliman attended the MoodleMoot 2018 conference held at The Manila Hotel last April 26 – 27, 2018. Dir. Joseph Ryan Lansangan, Mr. Dawn Benigno (system administrator), Mr. Tristan Jake Alcantara (programmer), Mr. John Mark Roco (programmer), and Asst. Prof. Michael Van Supranes (PDA for ETA) participated as delegates.
MoodleMoot Philippines 2018 (#MootPH18) was the first moodlemoot conference held in the Philippines. It was two-day conference where Moodle experts from local and international companies and institutions gathered together to share valuable experiences and knowledge about education in the online sphere. The conference had multiple plenary sessions and break-out sessions spread over the two days. It was hosted by Nephila Web Technology Inc, a Moodle partner.
In one of the plenary sessions during the first day, Mr. Stuart Mealor, Managing Director of HRDNZ, shared his knowledge and insights about the recent developments of Moodle. He also encouraged the participants to ask help from experts and be active in the Moodle community especially for developers and administrators.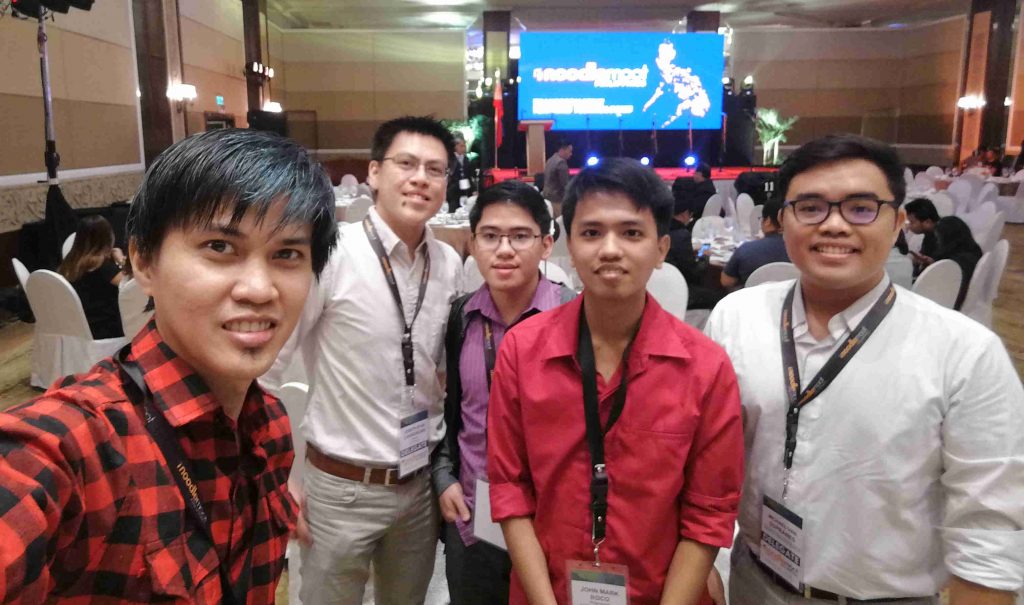 The first day of MoodleMoot Philippines 2018 (#MootPH18).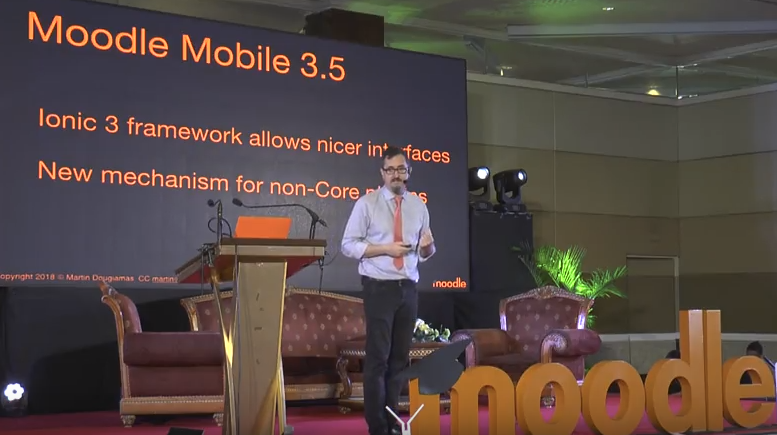 Mr. Martin Dougiamas presentation: "Moodle goals for the future"
The speakers in breakout sessions shared their research papers, experiences, and implementation of moodle. Some of these were entitled: "Ten things people get wrong with moodle", "Moodle gamification – tools and techniques", and "Level up! Raising LMS effectivity & engagement through gamification". Most of them came from the industry and the education sector.
The following day during the plenary sessions, Mr. Martin Dougiamas (Moodle founder and CEO) talked about his mission to improve and expand the Moodle community. According to him, our teachers are the best agents for change, "Empowering educators to improve our world," he said.
Mr. Dougiamas also shared his experiences when he started developing Moodle as it grows to become one of the widely used learning platform across the globe.
The speakers shared their research paper and experiences in using Moodle during the second breakout session on Day two.
The ILC delegates had a short meeting after the conference. Based on the data from the breakout sessions, the team reflected how UVLe blended teaching and digital strategies was implemented in the University. Various features were collected from the implementation of Moodle partners, such as smart notification that provides feedback and instructions to the teachers and students, availability to convert resources into different formats, integration of interactive presentations and videos, and a new mobile friendly application.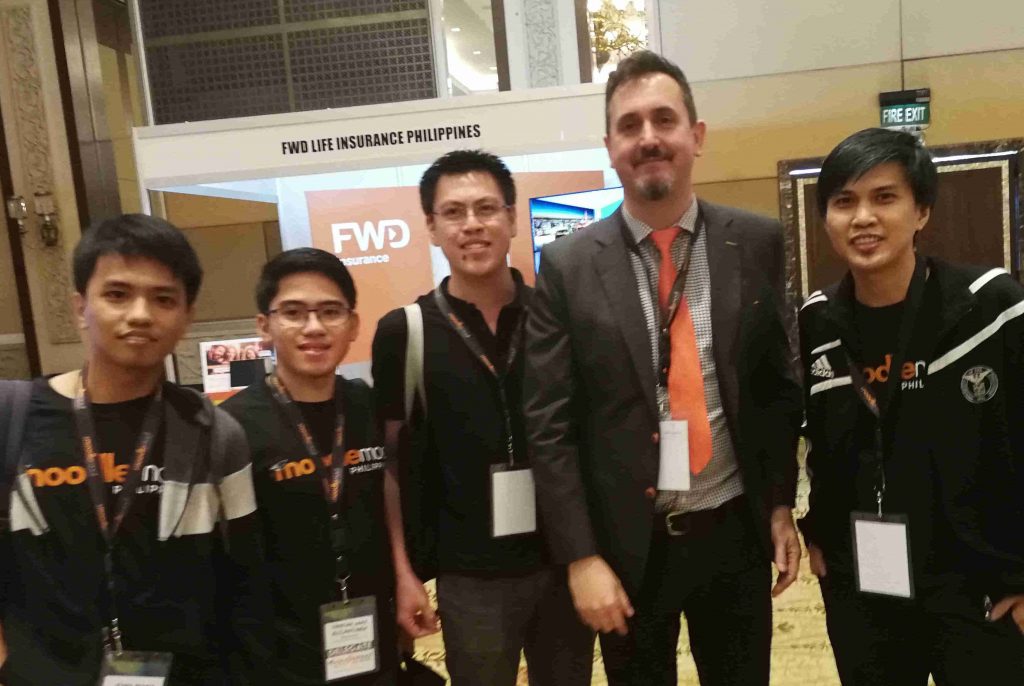 Photo op with Moodle CEO and Founder Martin Dougiamas after the conference.
For more details and pictures of the event, click here:
To learn more about UVLe and set up your own account, call us at (63-2) 920-9556 / 981-8500 loc 2058 or send us an email at ilcdiliman@up.edu.ph. You may also click on our website https://helpdesk.ilc.upd.edu.ph/ to send concerns and tickets to our support offices.