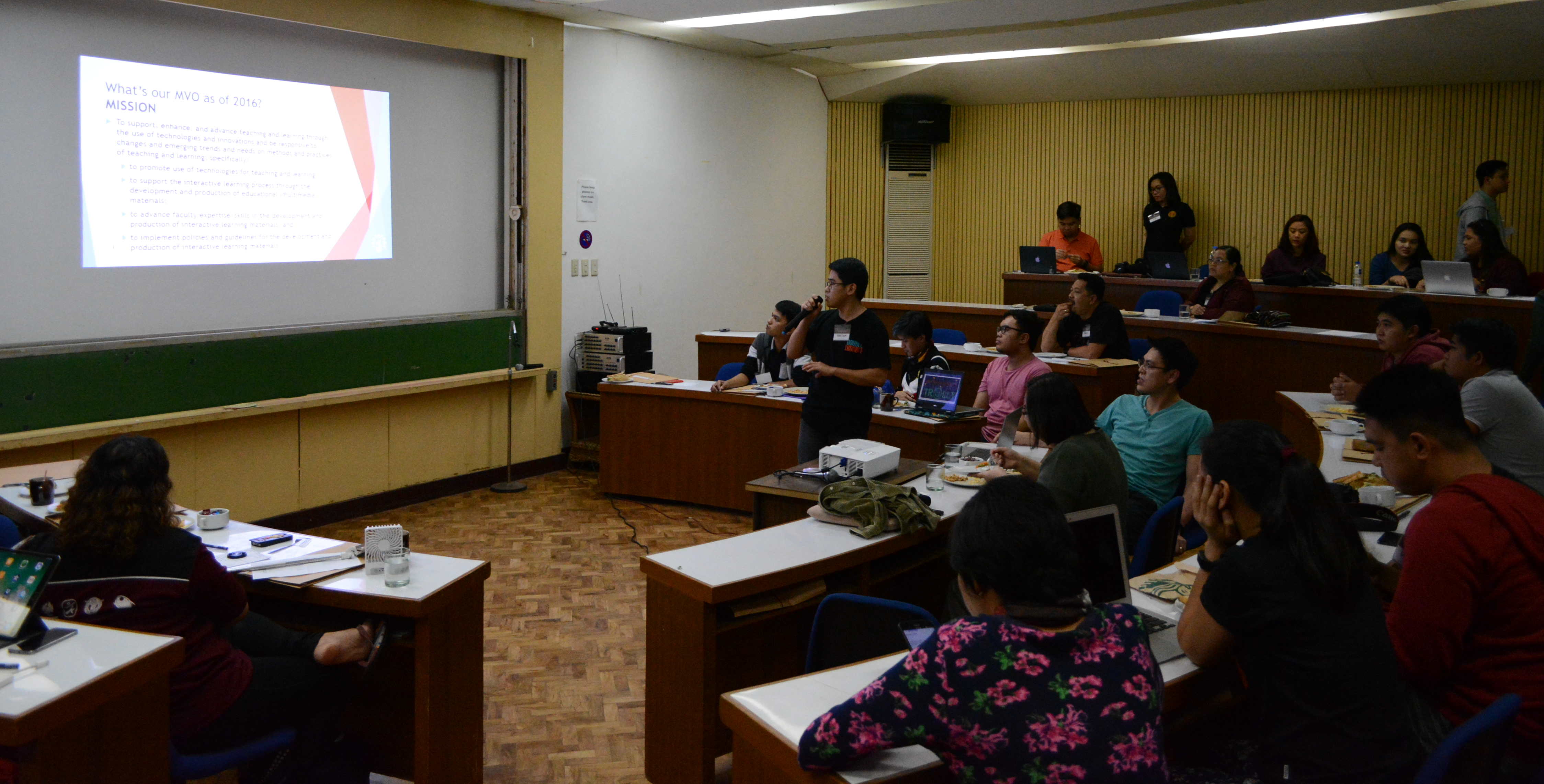 OVCAA Strategic Planning 2018
BAGUIO CITY — The Office of the Vice-Chancellor for Academic Affairs (OVCAA) had a strategic planning last June 15 – 17, 2018 at the AIM Conference Center, Sheridan Drive Camp John Hay, Baguio City to discuss department alignment concerns and other announcements with its respective departments.
On the first day, VCAA Evangeline Amor had a short overview about the previous strategic planning and discussed the Agency Performance Commitment Review (APCR) and the Office Performance Commitment Review (OPCR). She also shared the plan to formalize and institutionalize the Individual Performance Commitment Review (IPCR) in realizing the OVPAA Mission and  Vision. She shared a short story about "Kwento ni Jo" written by Fernando A. Austria, Jr. "Jo was characterized the OVCAA as an individual who do good deeds and work ethics," she said.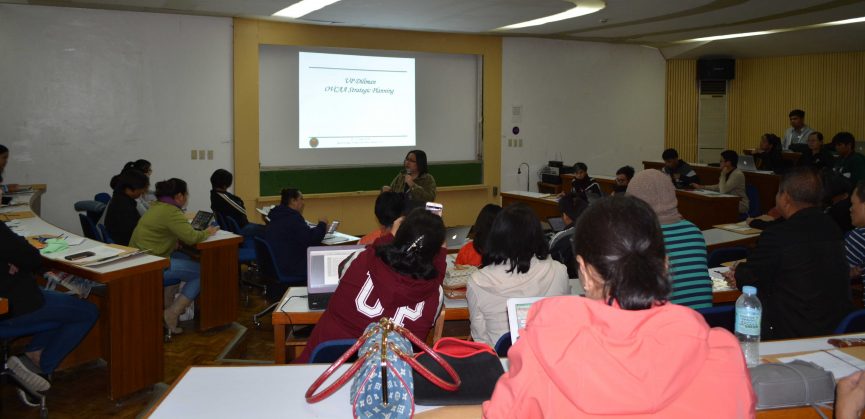 VCAA Evangeline Amor presentation and overview of the previous strategic planning.
On day two, OVCAA had a wellness program led by Prof. Alberto Lampa Dimarucut. An office level reports and a short quiz prepared by Director Rosella M. Torrecampo of the Office for the Advancement of Teaching (OAT) after the program.
Director Joseph Ryan Lansangan had an opportunity to discuss the Strategic Planning Guidance Questions Template to the OVCAA as recommended by VCAA Evangeline Amor.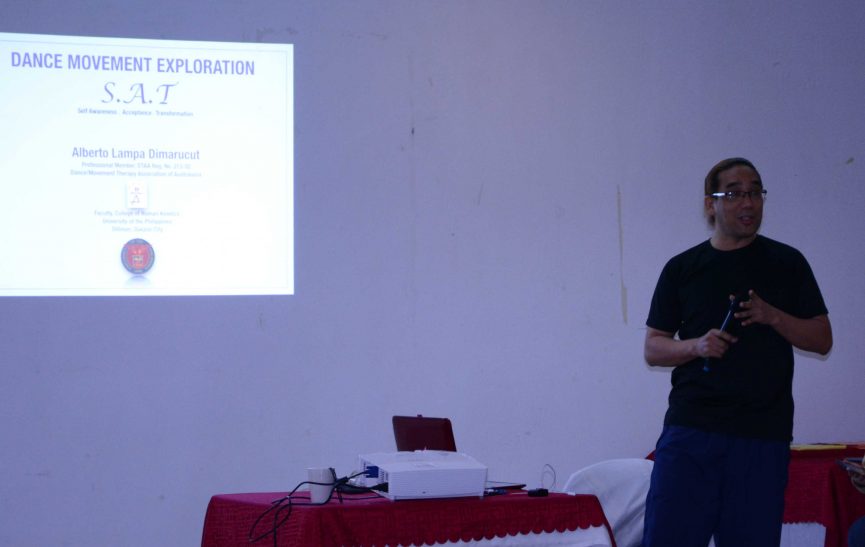 The OVCAA had a wellness program about Self Awareness, Acceptance and  Transformation (S.A.T) facilitated by Prof. Alberto Lampa Dimarucut of College of Human Kinetics on the second day. Afterwards, the OVCAA departments were tasked to report and share their department projects and plans through their representatives.
The OVCAA then held an open forum for ideas, solutions and suggestions for concerns encountered at the start of the year. Director Rosella M. Torrecampo of the Office for the Advancement of Teaching (OAT) concluded the program before dinner.
The third day was a break for the departments where they were open to use the time for planning or other excursions with their respective teams. The office left on 1:00 PM for Manila.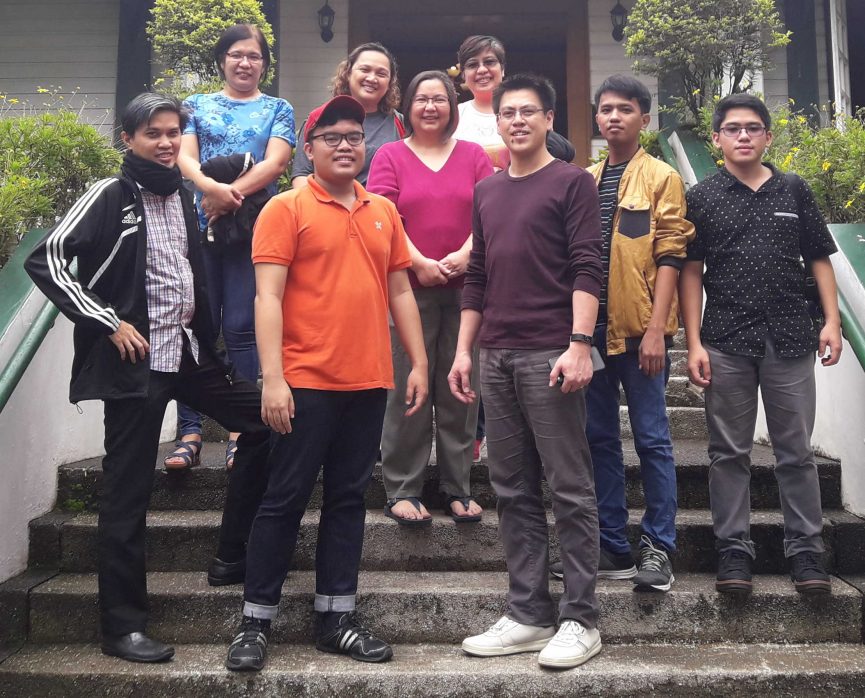 Photo-op of ILC Team with the Vice-Chancellor for Academic Affairs Evangeline Amor