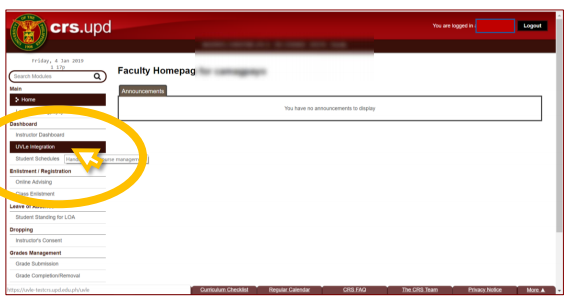 ILC Diliman leads UVLe CRS Integration Project in 2019
Interactive Learning Center (ILC) Diliman — January 08, 2019 ILC Diliman and CRS team officially releases the CRS and University Virtual Learning Environment (UVLe) integration module.
ILC Diliman initiated the integration of CRS to UVLe to facilitate faster requests and e-learning set-ups. This integration comes with a module that integrates UVLe course creation functionalities in the CRS platform.
CRS and UVLe integration module allow teachers to utilize course creation from CRS (Computerized Registration System) to the UVLe (University Virtual Learning Environment).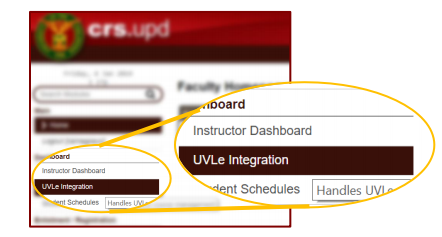 Teachers can now create courses, sync or merge courses, and upload syllabi from CRS to UVLe. This integration will help teachers to create courses in UVLe much easier since the course creation can be done using the CRS dashboard.
For requests or concerns with learning materials, you may contact (63-2) 920-9556 / 981-8500 loc 2058 and or send a ticket to Helpdesk (https://helpdesk.ilc.upd.edu.ph/).